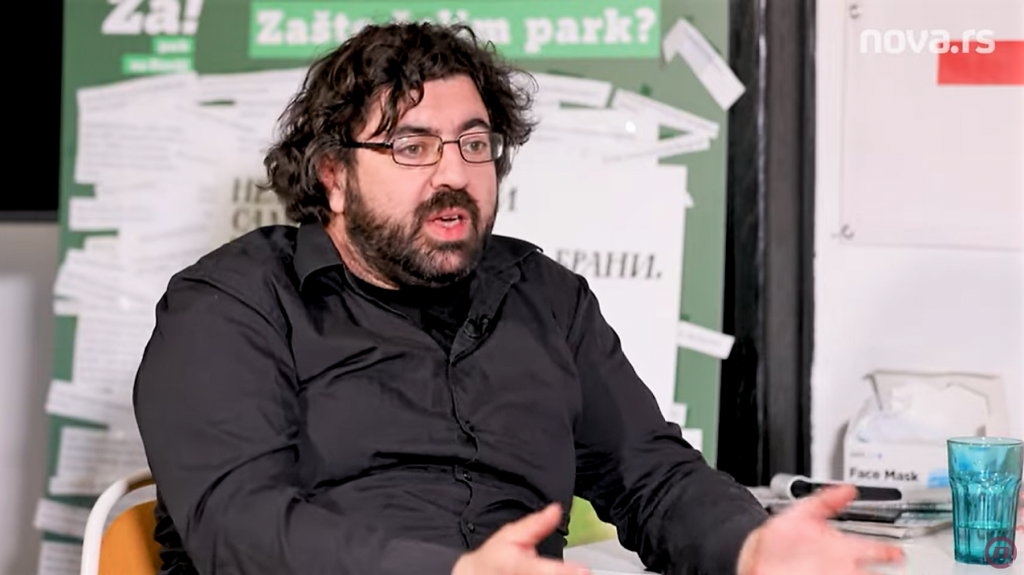 Suzana Zlatanović i njen
#LunaPark
zakucali su na vrata štaba pokreta "Ne davimo Beograd" u potrazi za rešenjima kako da gradu, a i nama građanima – bude bolje i da se agonija od mali milion nepravdi već jednom zaustavi…
U štabu je domaćin bio Radomir Lazović, a razgovor, odnosno radni sastanak, kako kaže Luna Lu, možete čuti na videu ispod.

Pročitaj i ovo:
The construction company Millennium Team is suing Ne davimo, asking for almost 100,000 € for material damages. These are supposedly caused by our publishing of a text on changes to the Belgrade urban plan. This change allows Millennium Team to demolish the Goša Institute for research and development and build a residential-business complex on the lot.
Five years after the demolition in Herzegovačka Street, there can be no doubt that the state – that is – the criminals who kidnapped it, organized this criminal offence. Although the phantoms and the group that instructed them have not yet been charged with it, they failed in their attempt to cover it up.
"We participate in these discussions because Serbia has an undemocratic regime. Unfortunately, the ruling government has transformed some form of democratic elections that had existed into an undemocratic hybrid regime. This has been assessed in several recent reports, such as Freedom House's or the European Parliament's. This is why we have these discussions, and not because we are asking for some political concessions. No, we only ask that citizens' rights be respected", Kozma said.